The Last Jews of Kerala
---
Sunday Times Travel Book of the Year, 2009.
Nominated for India's Ramnath Goenka's Excellence in Journalism Best Book Award.
Finalist for international Index on Censorship best book prize in 2008
Finalist for India's Vodafone Crossword literary prize in 2008
---
The Last Jews of Kerala
---
How does it feel to know you are the last of your community after two thousand years of history? To know there will be no more weddings, only funerals? In 70 CE, the Roman capture of Jerusalem and the destruction of the Second Temple scattered a wave of Jewish immigrants across the globe like the seeds of last hope. One group settled in Kerala, southern India. Feted as foreign kings by Kerala's rajas and lavished with land, privilege and autonomy, they lived in peace for many years. But by the end of the twenty first century, despite finding acceptance in this Indian paradise, despite every advantage, they found themselves on the brink of demise.
This is the story of the Black and White Jews of Kerala and their centuries-long feud  – a community that chose to bury itself instead of burying their differences to survive. In the end it was not persecution, pestilence or war that destroyed them, but one another. Theirs is the story of a Jewish apartheid, a civil rights movement and finally a love affair between a Black Jew and a White Jewess who smashed apart the old divide
EF, London, January 2018. Available for interviews on her books. Edna is also available for talks, consultancy, film and writing projects.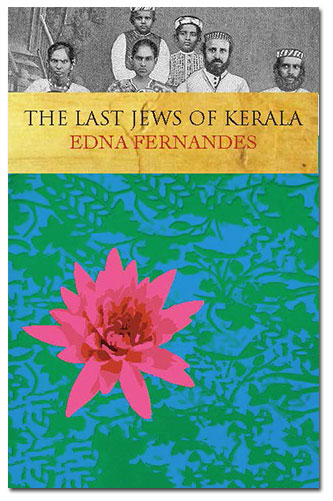 Fascinating and poignant… Readers interested in Jewish history will not be disappointed.
Jewish Book Council, United States
A Sunday Times Travel Book of the Year, 2008.